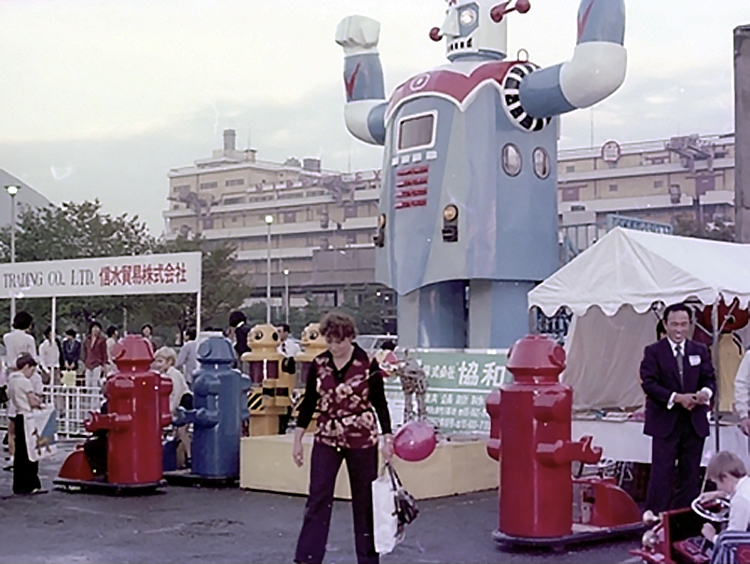 All these pictures and information are available because of the incredible preservation work of @onionsoftware and his must-read Game Machine Archive project! ©アミューズメント通信社 (ampress.co.jp ~onionsoft.net)
The Amusement Machine Show is not as popular as TGS, E3 or SpaceWorld, but this annual exhibition is a big "little-known" part of the Nintendo's history. Sponsored by the Japan Amusement Association at the beginning of the 1970s, the AM Show quickly became one of the most popular and innovative trade fair in Japan.
After the success of its electronic toys like the Kôsenjû SP series (光線銃SP), the former playing cards manufacturer decided to enter the emerging business of entertainment. Circa 1973, while Yokoi Gunpei (横井軍平), Uemura Masayuki (上村雅之) and the R&D team are working on a new simulation concept behind the scenes, Yamauchi Hiroshi (山内溥) set up a new subsidiary based in Tokyo, Nintendo Leisure System (任天堂レジャーシステム) focused on developing equipments for a brand new industry: the Japanese Game Centers. To personify this new era, Mother Brain chose to promote his General Manager of Sales, Komai Tokuzō (駒井徳造).
After joining the company in 1951 and after several years of success, Komai Tokuzō was finally promoted VP of Nintendo Leisure System.
The new Nintendo's branch was part of the Japan Game Machine Festival '74 held in Osaka few months later and Komai-san was even invited to the inauguration with the Executive Committee Chairman of the event, Hashimoto Takachika.
Nintendo quickly became a key player in this "futuristic" industry, especially after the first demo of the Simulation System (aka Wild Gunman / Shooting Trainer) at the end of 1974, the EVR series and many more success over the following years.
Until the end of the 1970s and the boom of arcade cocktail tables, a Nintendo Leisure System booth was present at almost every exhibitions and trade shows all over the country!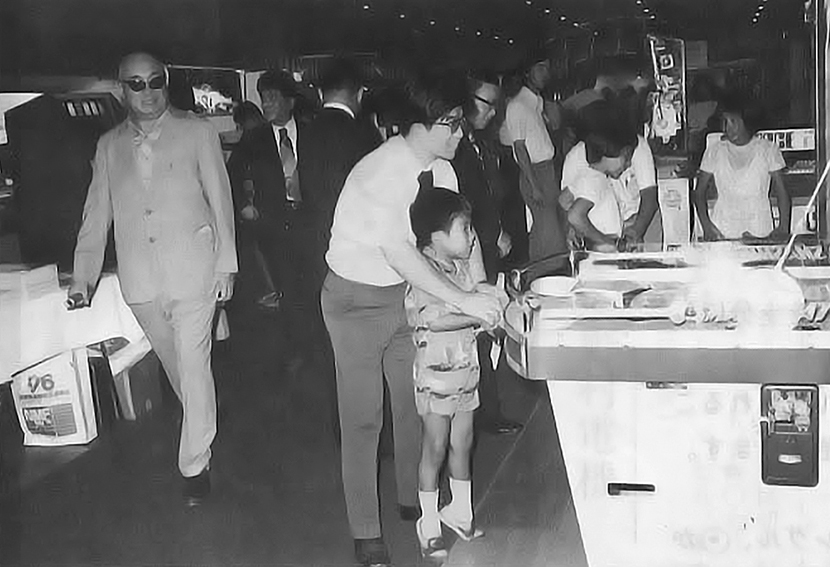 Despite the triumph of the Laser Clay Shooting System, the success of several video games as Sheriff, Space Fever or Radar Scope, and obviously the amazing Donkey Kong boom-era… the NLS days are numbered. A few weeks after the first public presentation of what will become the Family Computer, Komai Tokuzō decided to resigned from his position as Vice President of Nintendo Leisure System and General Sales Manager of Nintendo Co. Ldt.
In September 1982, Komai Tokuzō is appointed as Special Advisor to SEGA Enterprises Ltd and will become SEGA's Executive Director from August 1983.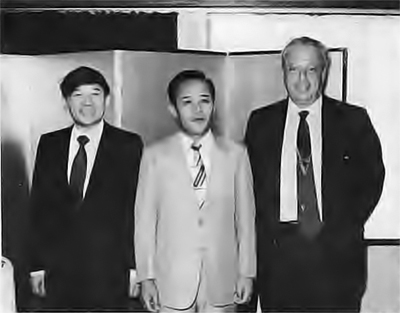 First step of the incoming Video Game War? Pure speculation here, but this departure combined to the new market of home video games have been a real blow to the subsidiary and Nintendo Leisure System was shutting down at the beginning of 1983.
# AM Show Nintendo Booths #
AM Show

1974
1975
1976
1977
1978
1979
1980
1981
1982
1983
1984
# Ads & Flyers Collection #